PLEASE BE PATIENT WHILE ALL PHOTO LOAD
Karen Oyer
The Oyers live in an elegant, French Country home overflowing with old-world charm. Their home immediately put a smile on my face--French Country decor is one of my personal favorites. I saw incredible possibilities at every turn!
The first phase began in the basement with a bedroom they hoped to convert to a guest room. The walls were still builder-white and the room housed an outdated but sturdy bedroom set that lacked the French Country look they were hoping for.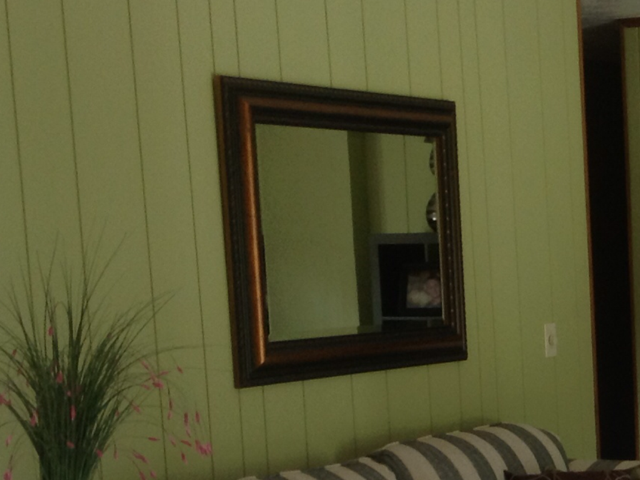 Rhoda Troyer
Arlen and Rhoda both had a great eye for design, each with a slightly different style, yet their home retained the previous owners' decorating fingerprint. Rhoda contacted me and the brainstorming began!
Walls came down to reincorporate unused living space. By doing this, we created a clean, contemporary, functional space and a kitchen that suited the homeowners' sense of style and desire to entertain large groups.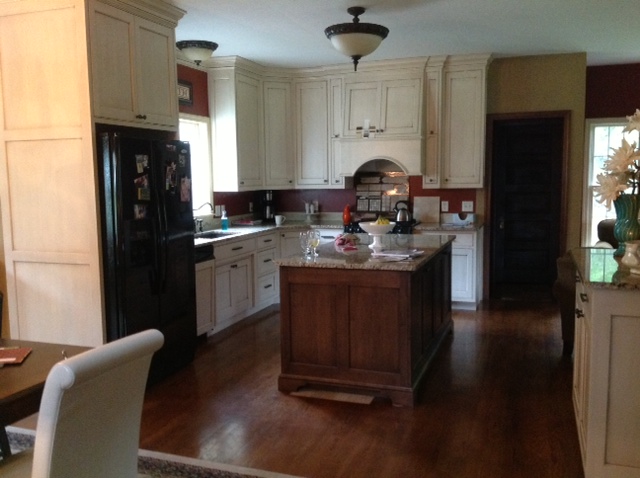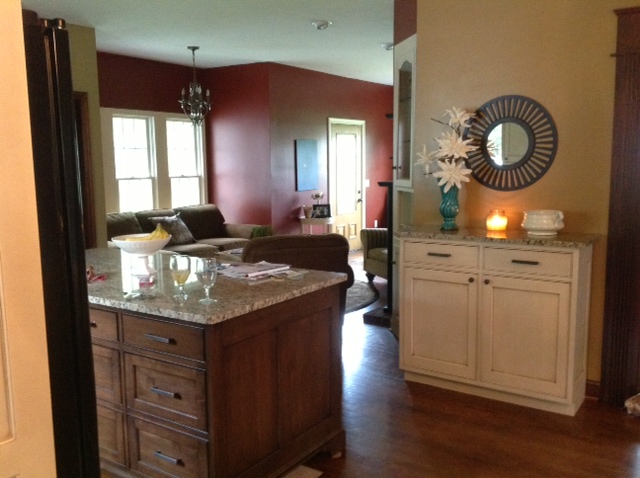 Jayme Shaw
"My biggest concern was being able to communicate the random ideas that were bouncing around inside my head! However, I instantly felt a connection with Barb the minute she walked into my home totally calming my fears. I felt like I was talking to my best friend. She pulled together a palette of harmony on my open floor plan, while adding fun details with my signature on it! My favorite part of the process was brainstorming together, looking at possibilities and dreaming together about what the space could become! Hearing her creative ideas... Things I never would have thought of on my own. Bringing a whole new level of detail and creativity that felt like my own. Your getting way more than a Designer! She's one of the most amazing people I've ever met! She has an incredible gift of design from the big picture down to the very last creative idea! I loved working with Barb, her passion for people and design create a beautiful launching pad for your dream space to become a reality!"
-Jayme Shaw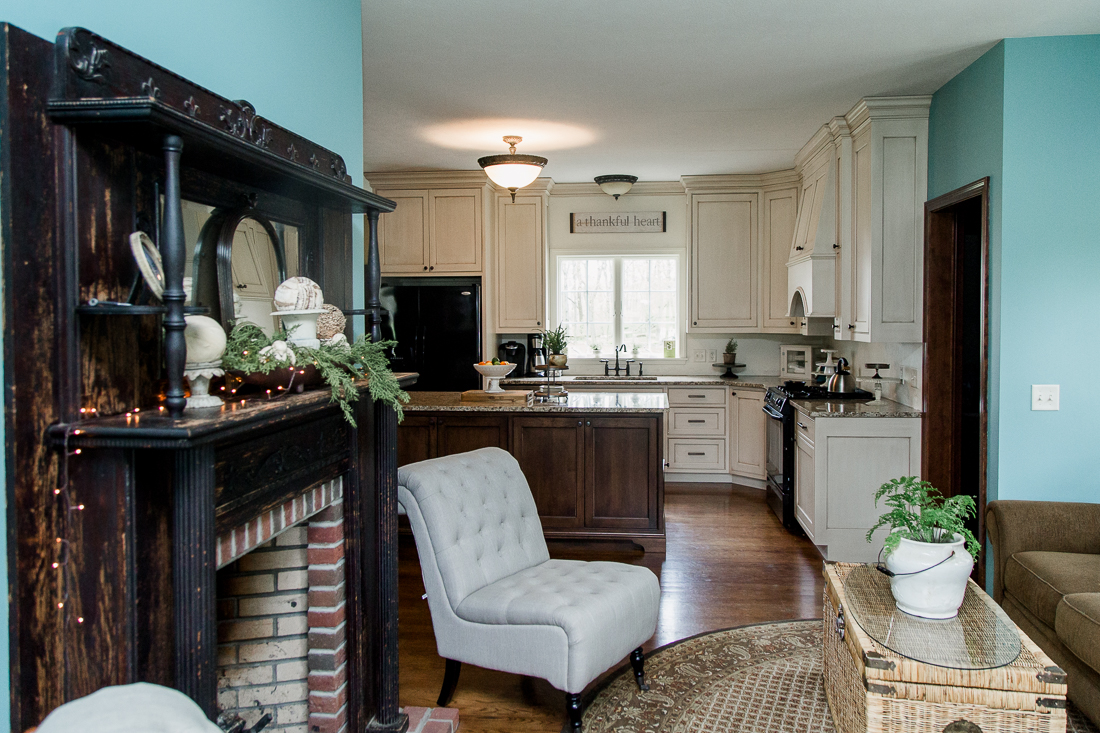 Lee Ann Miller
The Millers' home provides a gathering place for large groups, a place where good food, insightful conversation, and laughter abound! Their dining room renovation needed to be just right, and the master bedroom and bath were in need of a breath of fresh air.
Quick design tricks, updated paint colors, and some repurposed pieces came to the rescue. And it all happened on a modest budget! That, my friend, is what home should be a place that reflects those who live and love there. Nothing more and certainly nothing less!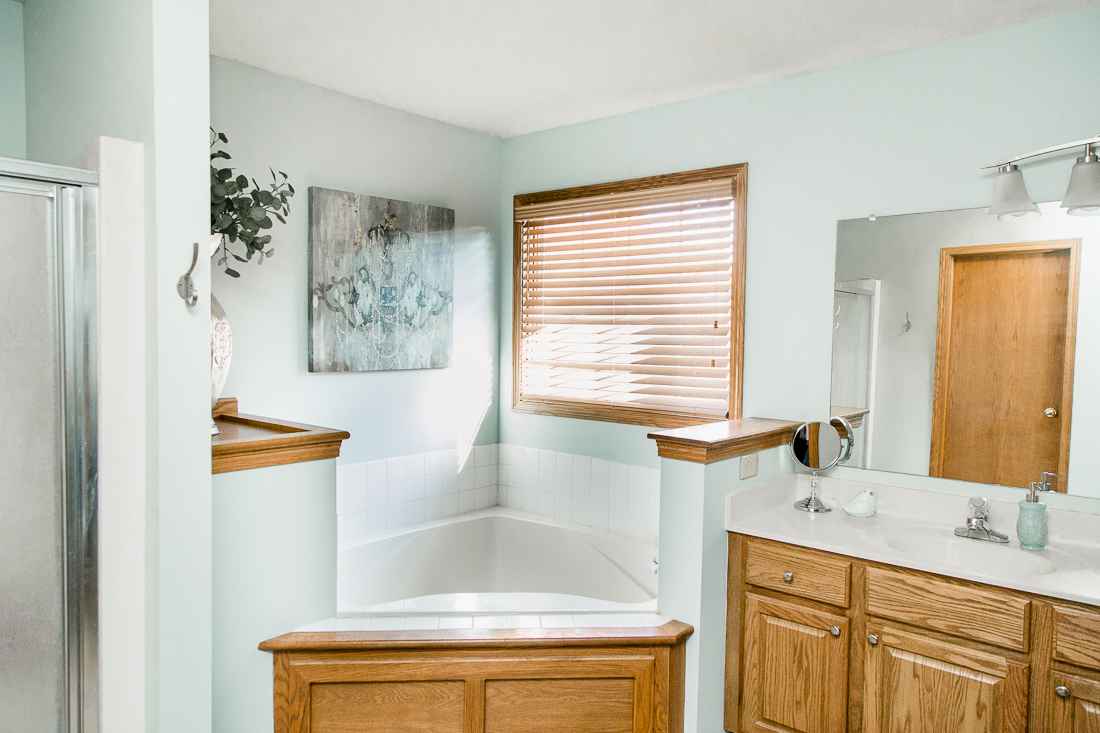 Rhoda's Basement Makeover
Lee Ann's One Day Makeover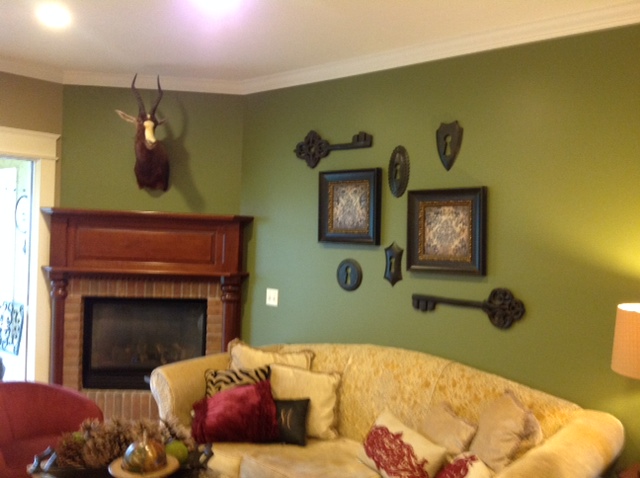 Debbi Hoxworth's Bedroom Makeover
Rebecca's Bistro
This sweet and beloved little bistro has become a popular gathering place in the community over the years. Now it was in need of a little pick-me-up and a new look, one that was a bit more sophisticated but still welcoming and casual. The goal was an atmosphere that would support all the great conversation that took place there and the delicious food that's shared with wonderful friends!
Creative Edge Hair Salon
The Creative Edge Hair Studio was ready for a new, updated look!
After all, they are in business to make everyone who enters their doors feel refreshed and beautiful again! So the surroundings are crucial in supporting that type of atmosphere! We started with fresh, beautiful paint colors that complemented their featured line of hair products. This paint color was also a better fit for the existing hair stations, which now appeared updated! The existing mirrors at each station were given new life by painting the frames silver, which was a very cost effective. By repositioning the reception desk and adding a striking flocked wallpaper, the space was now transformed and stunning! In the waiting area, we replaced the oversized couch with a smaller more clean and structured settee which completed the updated look of the studio. Contemporary art work was added to reinforce the fresh clean look!
Alternaterm
We hired Barb Chalmers to develop a calming and professional design concept for Alternaterm, a woman's pregnancy clinic. She stepped in and understood our vision and needs right away, and even more impressive was her ability to work with and appeal to our board of directors, who were not all as design savvy. Many of which had varying views on design content and where the budget should be spent. Barb was able to make each one of us feel heard and also confident in the vision and materials she was proposing. From start to finish, Barb made it work even on our non profit budget. The final product was a perfect match to our dreams meshed with her vision. The before to after renovation of this complete space will be enjoyed for many years to come. Thanks Barb!

Mark Zervos
Alternaterm Board Member